Winner, 2nd Place, 2018 Saul Bell Design Awards, Jewelry Collection, Fashion Bridge
May 26, 2018
For Immediate Release
We are very honored and excited to announce that Liz Sabol was selected as the second place winner in the new category, Jewelry Collection/Fashion Bridge, in the 2018 Saul Bell Design Awards.
Liz's Dreamweaver collection is like a mystical tapestry. Featuring a network of interweaving paths waiting to be explored – it invites the wearer to look closer and find a different vignette between them at every turn – and a lattice pattern with Moorish undertones revealed when you zoom out.
The line has a formal version (shown), and a more casual version without stones. Both variations feature a cuff, three pendant sizes, and two or three styles of earrings, in bronze, sterling or gold in karat of choice. The Dreamweaver line is exclusively available to retailers and galleries. Please contact us for availability.

---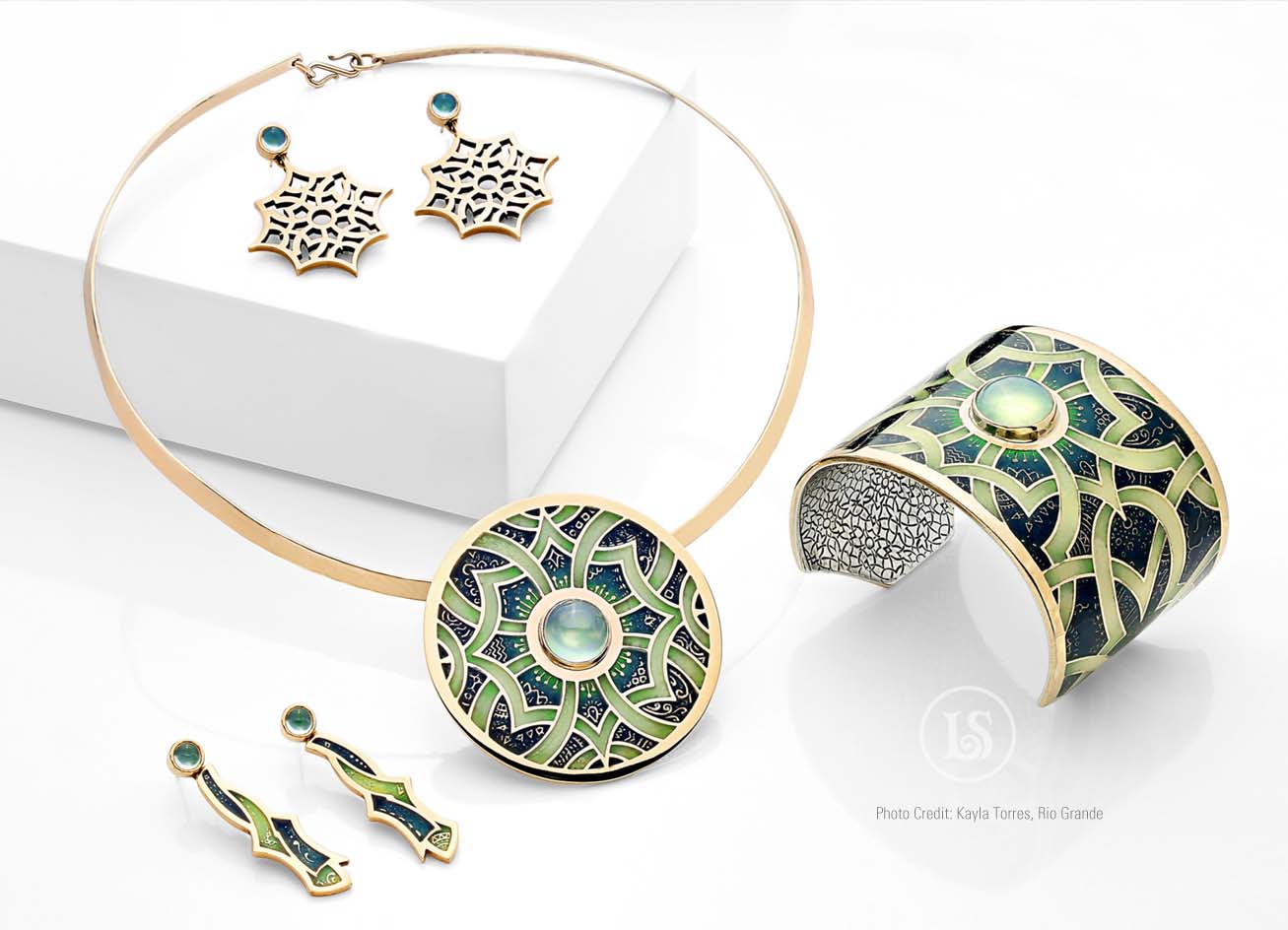 Photo Credit: Kayla Torres, Rio Grande